Great Benefits Of Hiring A Property Management Team
Hiring an estate agency that offers is crucial if you are looking to rent your property out to tenants. Not only does it add value to your rented property and attract more interested tenants, it will also mean that a lot of the day to day, week to week formalities involved with renting out property is handled by someone else.
Furthermore, there are a number of great benefits to hiring a company specialising in property management. Coventry Based OptimHouse Estate Agent just one that you should consider. Below, we have put together a list of the best benefits.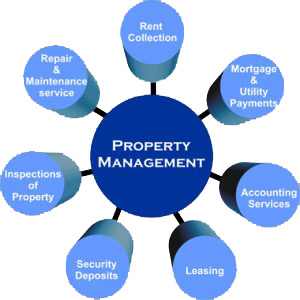 Better Quality Of Tenants
Although it is not completely impossible to get rid of a bad tenant once they are in your home, it can be a real pain in the neck. However, it is better to hire a team of property management expert like Optimhouse. They can conduct a thorough screening process to get the best tenants possible – tenants that:
 Pay their rent on time
 Rent for longer periods of time
 Damage the property less
 Cause fewer problems overall.
Coventry based OptimHouse estate agent has seen literally hundreds and thousands of tenant applications and will quickly be able to separate the good from the bad.
Less Time-Consuming and Expensive Legal Issues
If you have rented out a property before, you may know that it only takes just one bad tenant to be faced with financial and legal upheaval. OptimHouse Estate Agents are fully aware and up to date with tenant/landlord laws and will navigate you through the renting process, helping you avoid legal issues where possible.
Stricter Rent Collection Procedure
Being a successful landlord depends greatly on how well you handle the collection of rent and how well you deal with late payments. You need the rent paid on time and when you can't always collect it when they are supposed to pay it, it can be stressful and can also leave you out of pocket.
One of the best ways to show that this is non-negotiable and that rent should always be paid on time is investing in property management. OptimHouse Estate Agents will take over the collection of rent and chase down late payments for you.
Remember, although most people want to pay the rent on time and have no hassle; there are others that will walk all over you if you let them. It is far better for your sanity and bank balance to put a property management agency in charge of rent collection and late payments.
Reduced Repair and Maintenance Costs
Regular and reasonable repairs and maintenance will keep your tenants happy while adding to the value of your property. By hiring a property management firm, you will benefit from their knowledge of the local market and connections to the right contractors who will cover the repairs and maintenance work for a good price and have already been vetted.
If you are looking to rent your property in Coventry or the surrounding areas, you should give serious consideration to hiring an experienced and fully qualified firm like OptimHouse Estate Agents as your property management team. They will handle all of the things that take up much valuable time, giving you the chance to benefit from the money you earn from your tenant's rent, without the hassle of the day to days.